赞助商广告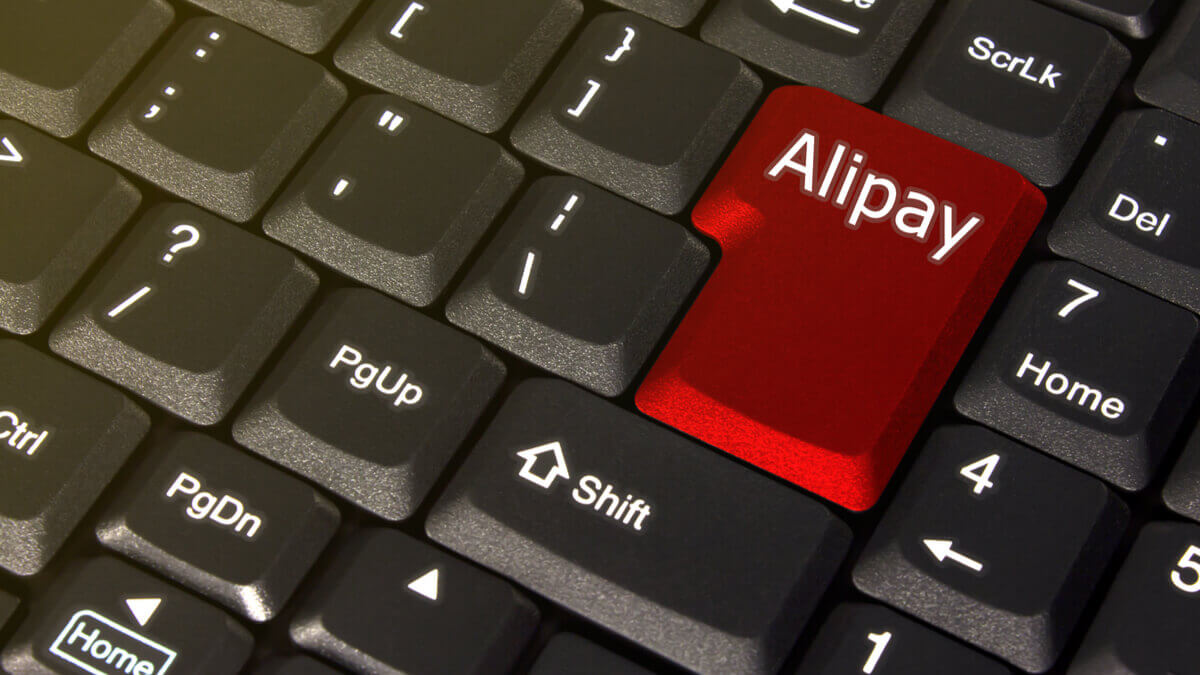 With an astonishing 1 billion users¹, Alipay is the most popular digital wallet in Asia. You can use Alipay - and our local version, Alipay Hong Kong - for online and mobile payments, and to make quick, simple money transfers to local friends.
Although Alipay HK is great for domestic transactions, the international services on offer have been somewhat limited so far. For example, options to pay out of an Alipay Hong Kong wallet in a foreign currency are currently limited. However, greater functionality is planned in future, and Alipay has recently partnered with third party providers to allow payments* into* Alipay China wallets from foreign currencies.
This guide runs through all you need to get started paying in and out of your Alipay HK wallet. We'll also take a look at how to send a low-cost payment in a foreign currency to Alipay China accounts, using TransferWise.
Join TransferWise and start saving 💰
How Alipay Works: A Review
Alipay allows users to make quick and simple online and mobile payments, which means you can use your Alipay wallet to shop with ecommerce retailers, pay government bills, or pay for goods and services when you're out and about using just your phone. You can also send money to other Alipay users - all you need to know is their phone number or Alipay HK account number.
If you're in a store and want to use your Alipay account to pay, you'll simply need to scan the merchant barcode, or have the merchant scan your code, to get started. Confirm the payment using your passcode or biometric ID, and you're all done². That means no need to carry your wallet or deal with small change when you're out shopping.
How to send and receive money with Alipay HK
As well as shopping, Alipay can be a convenient way to send and receive money. Maybe you're out with friends and need to split a bill, or you want to send some lucky money to a loved one. Here are the options, fees and limitations you need to know about when sending and receiving money with Alipay Hong Kong.
Send money locally from Alipay
To send money to a local friend who has an Alipay account, you'll need to do the following:
Open the Alipay HK app
Select Transfer at the bottom left of the screen
Select the payee, or enter their phone number or Alipay HK account number
Choose the transfer method and enter the amount to send
Confirm the payment using your passcode or biometric ID
You can also make a payment by scanning your recipient's QR code, or make a repeat transfer by selecting Transfer again from within the Alipay menu.
You'll be able to make payments locally for free if you use your Alipay balance. If you're paying using a card, you'll find there are limits to how much you can send fee free depending on how your account has been verified. More on that in the fee section, a little later.
Send money internationally from Alipay
You can use your Alipay account to pay for goods and services in mainland China, Macau and some merchants in Japan³. However, from Alipay HK you can only currently make remittances in PHP, using your available balance⁴. No other international currencies are supported at present - including CNY payments to Alipay China account holders⁵.
Send money to Alipay
If you want to send money to an Alipay China account holder in CNY, you can now use a third party provider to set up the payment. This can mean lower fees when sending money from Hong Kong to friends, family and merchants in mainland China.
When you're sending any international payment, it's important to look at the fees and exchange rates used by your chosen provider. For payments from HKD to a CNY denominated Alipay account, choose TransferWise for low fees and the real mid-market exchange rate every time. There are no hidden charges, so you can see immediately what your recipient will get into their Alipay account - simple. All you need is a free Transferwise account, and your recipient's name and Alipay account number⁶.
What are Alipay HK fees for sending money abroad?
If you're spending money overseas using Alipay there is no upfront fee, although you might find a markup added to the exchange rate used⁷.
For remittances to the Philippines, you can send one payment per month free, with subsequent payments coming in at HKD15 each⁸.
Other fees when using Alipay HK
If you're making payments using a card, you'll have a fixed limit for the value of transfers you can make fee free, per month. This limit depends on how your account is verified.
Unverified accounts can can send up to HKD500/month fee free
Intermediate ID verifications can send up to HKD1,000/month fee free
Advanced ID verifications can send up to HKD2,000/month fee free
If you exceed this limit, you'll pay a fee:
1.5% for BOC credit cards
3% for other credit cards
There's also a fee for Taobao shopping - 1.5% for BOC cards, and 2.5% for all other cards - paying using your existing balance is fee free.
What exchange rate does Alipay HK use?
Alipay HK applies the exchange rates which are set by its partner institutions. For payments to the Philippines, the partner is EMQ.
You can find the live exchange rates by logging into the Alipay app. Don't forget that the exchange rates used may include a markup or margin on the mid-market exchange rate, This may mean that your cross border purchases cost more than you expect.
Alipay HK: Pros & Cons
Alipay Hong Kong is a popular choice - if you're still not sure if it's right for you, here are a few final thoughts.
Pros:
Great for local payments at home, and for shopping in mainland China
A popular app - your friends probably have it already, making local transfers simple
Increasing functionality - expect more options to arrive soon
Cons:
Use is fairly limited outside of Hong Kong and mainland China
You can't easily send money overseas using Alipay
Fees may apply, especially if you're using a card to fund your spending
A cheap, fast and transparent alternative: TransferWise
While Alipay has great services for local use, you'll struggle to send and spend outside of Hong Kong and mainland China. If making low cost, fast and secure international payments matters to you, you could be better off with TransferWise.
Use TransferWise to send payments in foreign currencies, or to friends who have an Alipay China account, and get the real mid-market exchange rate every time. There are no hidden fees, just an upfront fee per transaction, and you'll see exactly what your recipient will get into their account before you confirm the payment.
Managing your money online is getting easier all the time. From simple in store payments and local transfers with Alipay, to cheap international transfers with TransferWise, you can do everything you need, all from your phone. Check out TransferWise today to see if you can save.
Sources used in the article:
Sources last checked on 30-September 2020.
---
This publication is provided for general information purposes only and is not intended to cover every aspect of the topics with which it deals. It is not intended to amount to advice on which you should rely. You must obtain professional or specialist advice before taking, or refraining from, any action on the basis of the content in this publication. The information in this publication does not constitute legal, tax or other professional advice from TransferWise Limited or its affiliates. Prior results do not guarantee a similar outcome. We make no representations, warranties or guarantees, whether express or implied, that the content in the publication is accurate, complete or up to date.