赞助商广告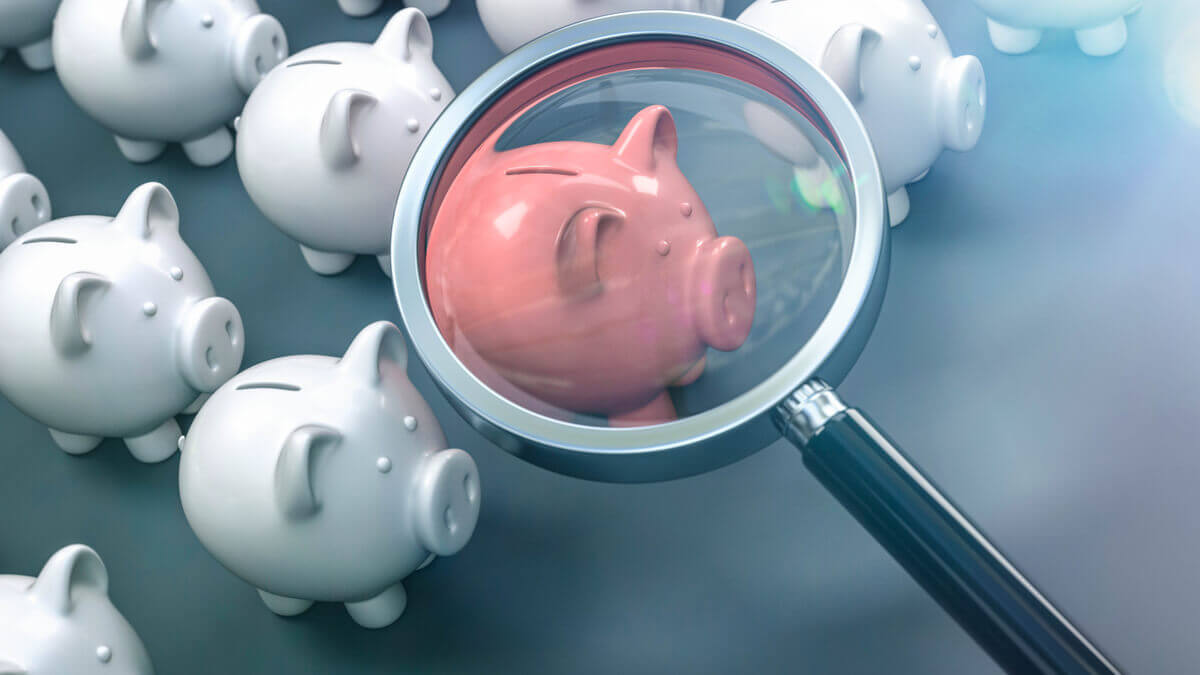 WeChat Pay and AliPay are the leading digital payment services in China. WeChat has over a billion daily active users who use the app to chat, play games, send money and make purchases. AliPay has some 1.3 billion annual active users, and currently processes more payments than WeChat - with both services growing and looking to expand.¹𑁦²
This guide covers the pros and cons of both WeChat and AliPay, with a focus on their local versions WeChat Hong Kong and AliPay Hong Kong. We'll take a look at how to use both services, as well as the fees and limitations you need to know about.
Both WeChat and AliPay have very restricted options when it comes to sending payments to people based abroad - so we'll also cover a smart way to send and receive international payments with TransferWise.
WeChat vs AliPay HK: An overview
AliPay was launched in 2004 and is viewed as the industry standard for secure online payments in China. WeChat came a little later in 2011 - and was created primarily as a way to message friends and family. However, the services offered by WeChat have increased enormously over the years - with usage growing year by year thanks to the large user base in China and beyond. Let's take a look at some key points about both WeChat and AliPay.
Countries and territories
WeChat is available all around the world. However, it's good to know that WeChat Pay isn't available in all territories, and does have cross-border limitations.
You'll find you can access WeChat Pay if you're in China, Hong Kong, South Africa or Malaysia³. If you have WeChat Pay HK, you can pay merchants using WeChat Pay in a range of currencies including GBP, HKD, USD, JPY, CAD, AUD, EUR, NZD, KRW. If you're shopping online with a merchant which supports WeChat Pay but doesn't offer these currencies, you can usually pay in USD instead⁴.
Within WeChat Pay you'll also find an additional function - We Remit - which lets you send remittances to the Philippines and Indonesia for local collection.
If you hold an account with AliPay HK, you can pay online or in stores in China, Hong Kong and Japan⁵. However, you won't be able to send payments to individuals using your AliPay Hong Kong account - aside from remittances to the Philippines made in PHP. No other foreign transfers are supported, including payments to AliPay China account holders⁶.
Limits
When you create your account with AliPay you'll need to provide some verification to access all features. Without verification you'll find limits on the services you can access, including smaller maximum top up amounts and caps on spending and sending money.
You can find the full details for your account by looking at the app. The key AliPay HK top up limits you need to know about are as follows⁷:
Merchant stores - HKD100 minimum first top up, then HKD50 minimum after that
Bank account or coin cart - minimum top up HKD1
Online bank transfer - minimum top up HKD0.1
Maximum top up amount depends on account verification level
With AliPay, remittances, in-store payments and online payments are subject to caps depending on the level of verification your account has. You'll be able to pay out up to HKD5,000 daily. Intermediate accounts have an annual limit of HKD60,000 while advanced accounts have a limit of HKD100,000 annually⁸.
WeChat Pay HK doesn't list any general limits for top up or spend online. Check your We Chat Pay app to see if there are specific limits applied to your account.
General fees
There are a few other fees you'll want to know about. You'll find an outline of key costs below - get the full details by logging into your own account online.
| Service | AliPay HK | WeChat Pay HK |
| --- | --- | --- |
| Download the app and sign up | Free | Free |
| Top up account | Free | Not specified |
| Withdraw from account | Free | Not specified |
| Send international remittances | First PHP remittance is free, HK$15 after that | No upfront fee to use We Remit - check for costs added into the exchange rate used |
| Send payments | Accounts have a set value of fee free transfers - after this, you'll pay up to 1.5%-3% of the value depending on the funding method | Free |
Security
Both WeChat Pay and AliPay use technology to make sure your money is safe. You'll find state of the art security to make sure your payments are safe, and monitor in real time for any problems. Biometric and other login information is required to make payments, and anything suspicious will be blocked to prevent fraud⁹.
It's worth noting, though, that stopping a payment once it's been made is not usually possible. If you make a payment to an incorrect account, you'll need to contact the customer services team to ask for assistance¹⁰. They may be able to work with the recipient to get a refund - however, if they are unsuccessful you might have no choice but to involve the police.
Do WeChat and AliPay HK work together?
Whether or not your AliPay and WeChat Pay accounts can be used together will depend on how your accounts are set up, and which cards and bank accounts you have chosen to link to each.
If you've chosen to link both your AliPay and WeChat Pay accounts to the same bank account or card, you can effectively transfer between the two although you might need to set up a withdrawal from one, and an equivalent payment to the other.
Which banks offer WeChat in Hong Kong?
Hong Kong's major banks all offer WeChat Pay, including HSBC, Standard Chartered. Hang Seng Bank and Citibank.
Which banks offer AliPay in Hong Kong?
Major Hong Kong banks such as HSBC, Standard Chartered and BOC allow customers to use AliPay. AliPay is also offered by large foreign banks such as Australia's Tyro¹¹.
Sign up: How to get access to both services?
To use WeChat Pay or AliPay you'll need to download the relevant app from App Store or Google Play. Once you have the app you'll simply need to follow the onscreen prompts to set up and verify your account.
Is it possible to send money abroad with AliPay or WeChat HK?
With AliPay HK it's not currently possible to send money internationally to most destinations. The exception is if you want to send a PHP remittance to the Philippines. This is possible within the AliPay HK app. There is no upfront transaction fee for the first remittance every month, although it's worth knowing that there may be a markup added onto the exchange rate used, which will push up the overall costs.
WeChat Pay payments can only be received by people who already have access to a WeChat Pay account. That limits the number of destination countries you can send to, to China, Malaysia and South Africa. If you send a HKD payment to any of these countries, it will be received in HKD and can not be converted to an alternative currency. That means your recipient will need to withdraw to a HKD denominated bank account or spend online with a retailer which accepts HKD payments.
Your other option within WeChat HK is to use We Remit, which lets customers send money to the Philippines in PHP and Indonesia in INR. This service was created to help workers in Hong Kong send money home to family, with payments usually made for cash collection locally in the Philippines and Indonesia.Learn more about how WeChat Pay money transfers work here.
Sending money abroad? A cheap, fast and transparent alternative: TransferWise
WeChat Pay Hong Kong and AliPay HK are both great options if you want to spend or send money locally in Hong Kong and mainland China. However, if you want to send money overseas, the chances are that you'll need an alternative service.
For low cost, simple and convenient payments all over the world, take a look at TransferWise. All transfers are made using the real mid-market exchange rate with no markup. That means there are no hidden fees and you'll be able to see exactly what your recipient will get before you confirm the payment. Best of all, TransferWise payments are safe, fast, and up to 8x cheaper than using your regular bank.
Join TransferWise and start saving 💰
WeChat Pay HK and AliPay HK are both handy apps for paying in Hong Kong stores and online, and can make sending money to local friends simple and quick. However, you can't send money easily overseas using AliPay or WeChat. For international transfers which are just as convenient as using WeChat or AliPay, check out TransferWise.
Sources used in the article:
10.WeChat Pay - Account security
Fintech News HK - First Australian bank to integrate with Alipay
Sources last checked on 30-September 2020.
---
This publication is provided for general information purposes only and is not intended to cover every aspect of the topics with which it deals. It is not intended to amount to advice on which you should rely. You must obtain professional or specialist advice before taking, or refraining from, any action on the basis of the content in this publication. The information in this publication does not constitute legal, tax or other professional advice from TransferWise Limited or its affiliates. Prior results do not guarantee a similar outcome. We make no representations, warranties or guarantees, whether express or implied, that the content in the publication is accurate, complete or up to date.