赞助商广告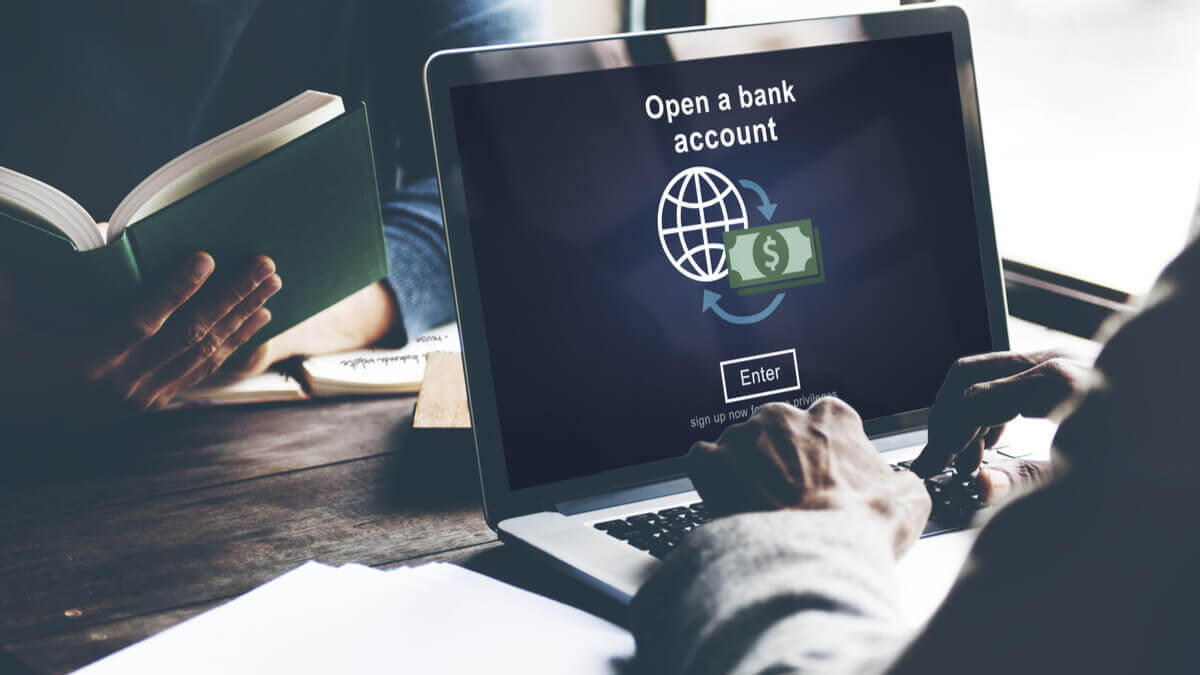 Hong Kong is a diverse and vibrant city, with over 650,000 expats, as well as a large community of mainland Chinese residents. No matter where in the world you're starting from, Hong Kong's fascinating cultural mix, great food, and welcoming expat community makes it a great destination country.
If you're planning on moving to Hong Kong, one of the first things you'll need to do is to get a local bank account. Being able to manage your money like a local is crucial to help you settle in, receive and send payments.
This guide looks at how to open a bank account in Hong Kong - and also highlights a smart option for low cost international money transfers with TransferWise.
Click here and open your free TransferWise account 🚀
Non-residents are allowed to open bank accounts in Hong Kong. However, each bank will make its own decisions about which products they offer to non-resident applicants. That means you'll need to research the options available to you, to find the one which fits your needs best.
What's the process? How long does it usually take?
Opening a bank account in Hong Kong will usually mean you need to make an appointment and go along to a bank branch in person. Some banks have specific designated branches which are set up to support expat applications. Here the staff will be used to helping newcomers to Hong Kong - and be able to offer comprehensive English-language support.
If you're planning on staying in Hong Kong for more than 180 days, you'll need to register for a Hong Kong ID card (HKID)¹ within your first 30 days in the country. It's free to apply, and you'll usually get your card within 7 days. If you have your HKID already at the time you're applying for your bank account, you should take it along with you. Alternatively, banks may allow you to present a valid passport and visa if necessary when setting up your bank account, and then bring your HKID for verification later.
Which documents are necessary for a foreigner to open a bank account?
Different banks will have slightly varying processes for account opening, and you might have to present different documents depending on your situation. However, the basic paperwork required will be the same across most banks:
A current HKID card, or valid travel document including any required visa
Proof of your residential address - this might be a recent utility bill, a letter from your employer or university, or government correspondence for example
Depending on the type of account you're applying for you might also be asked for:
Details of your nationality, and why you're setting up an account in Hong Kong
Proof of employment
Source of your income and the opening deposit
Levels of activity you expect in your account
Tax residency and ID number
These examples are taken from the details required by HSBC² - one of Hong Kong's largest banks. Check your own preferred bank for confirmation of the paperwork and information needed.
Find here the best Hong Kong Banks for foreigners in 2020.
What banking fees are involved?
Hong Kong has a well developed banking system, so you'll have a choice of accounts and providers. It's important to take a close look at the fees for each account type, as they will vary significantly - and may not be the same as the charges you're used to at home.
ATM fees
If you don't have access to a local account in Hong Kong when you arrive, you may decide to use the bank card attached to your home account for ATM withdrawals instead. Take a look at the fees associated with this - you'll likely pay an overseas withdrawal fee as well as a foreign transaction fee. These charges may be percentages of the amount you withdraw, or a fixed charge.
To cut the costs of using your home card, ask your bank if they have partnerships with any local banks in Hong Kong. If they do, you might benefit from reduced or waived ATM fees by using these partner banks.
Once you have your local bank account in Hong Kong, you'll receive a new ATM card. Most banks offer free withdrawals from their own - and sometimes partner banks' - ATMs. However, if you use a cash machine from outside the network, or while you travel, you'll probably pay a fee. Local charges may be HK$15 - HK$30 per transaction. International fees can come in at up to HK$40 + 1% - 1.95% currency conversion charge per transaction.
Normal bank fees
Other fees you'll want to look out for include:
Monthly service fees
Transfer fees - inward and outward
Fees for paying in cash or cheques
Early closure or inactivity fees
Card or cheque book replacement fees
Overdraft service fees
These charges can vary widely between banks and account products. Reading the smallprint in advance is the only way to make sure you get the right account for your needs.
Fees for international transfers
As an expat in Hong Kong, the chances are that you'll need to send and receive international payments. As cross-border transfers with your bank can be expensive, this is one charge you'll definitely want to check out before you select an account product.
Look at your chosen account to see what upfront fees you'll pay to send and receive international payments. You might find a range of different charges. The fees we found in a couple of Hong Kong's biggest banks are listed as:³𑁦⁴:
International transfer service fee (usually cheaper for online transfers, and much higher for in-branch service)
Telex charge/ Cable charge
Correspondent bank charge
Non-domicile currency telegraphic transfer charge
Surcharge for odd/remote currency transfer
Additional fee for instructions by fax, or in Chinese
Make sure you understand which of these costs are payable for your normal transfers, so there are no surprises.
In addition, if you're sending money in a foreign currency you'll also often pay an extra fee which is rolled up into the exchange rate used. Take a look at the telegraphic transfer rate offered by your chosen bank, compared to the mid-market exchange rate which you'll find on Google. If there's a difference, this probably means you're paying a markup - an extra charge which is not transparent, and can push up costs even further.
If bank telegraphic transfer fees have got you pulling your hair out, it's good to know you can also turn to specialist third party providers to make the process of sending international payments easier and cheaper. More on that coming right up.
5 Hong Kong banks and their fees and rates for international transfers
Making or receiving international transfers? You could save more with TransferWise
Sending a cross-border payment with your bank can be confusing and expensive. To save time, money and hassle, check out the specialist international transfer service available from TransferWise.
TransferWise payments use a simple transparent fee system. That means you'll be able to see easily exactly what you're paying - and what your recipient will get - before you confirm a transfer. All transactions use the mid-market exchange rate with no markup - so there are no hidden fees to worry about. Just straightforward low-cost international payments, arranged online and delivered securely to your recipient - no matter where in the world they are.
Getting a local bank account is an important part of settling into your new home. But it's useful to remember that your money needs as an expat may be slightly different - and the features and fees of accounts in your new location might not be the same as you're used to.
Spend a bit of time thinking about how you'll use your new account, and checking the service fees for different products, to make sure you get the best possible value. And don't forget that specialist services like TransferWise can also be a great way to make your everyday life easier, and save money on fees when sending and receiving international payments.
Sources used in the article:
Sources last checked on 13-October 2020.
---
This publication is provided for general information purposes only and is not intended to cover every aspect of the topics with which it deals. It is not intended to amount to advice on which you should rely. You must obtain professional or specialist advice before taking, or refraining from, any action on the basis of the content in this publication. The information in this publication does not constitute legal, tax or other professional advice from TransferWise Limited or its affiliates. Prior results do not guarantee a similar outcome. We make no representations, warranties or guarantees, whether express or implied, that the content in the publication is accurate, complete or up to date.